What if you could easily make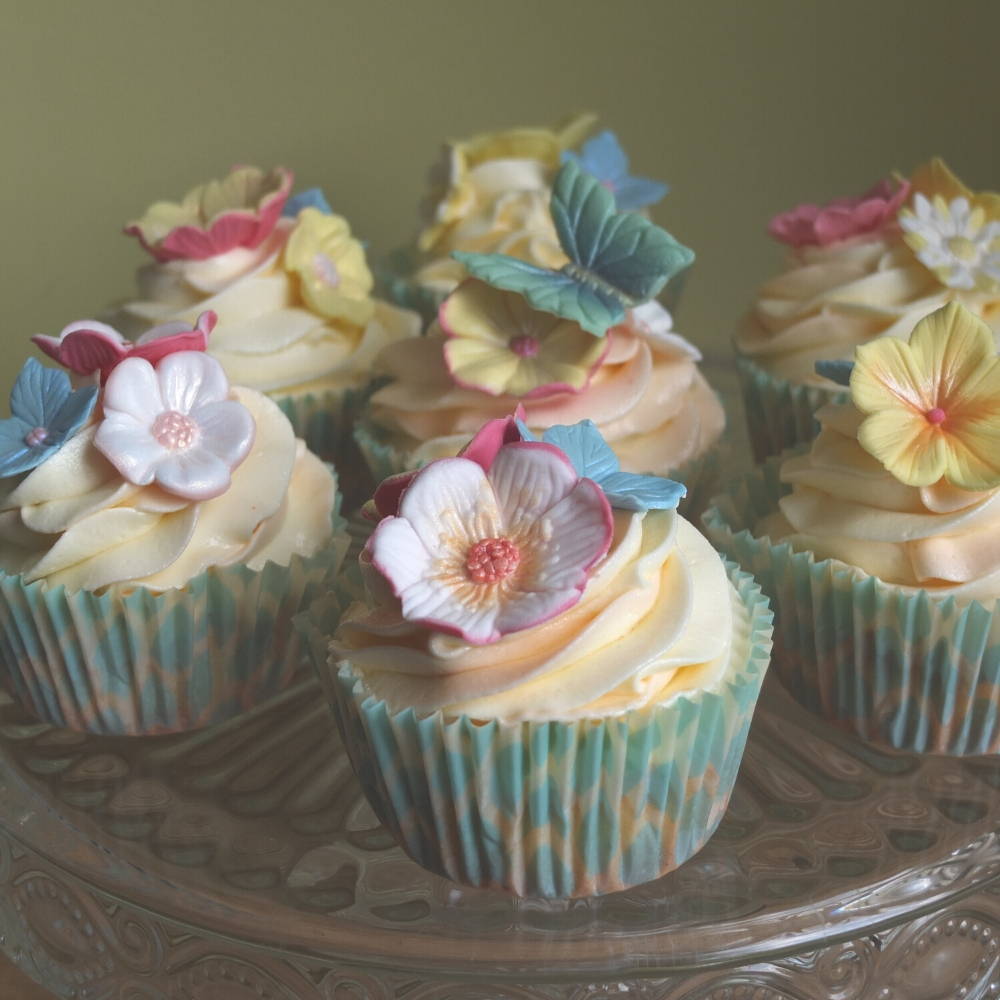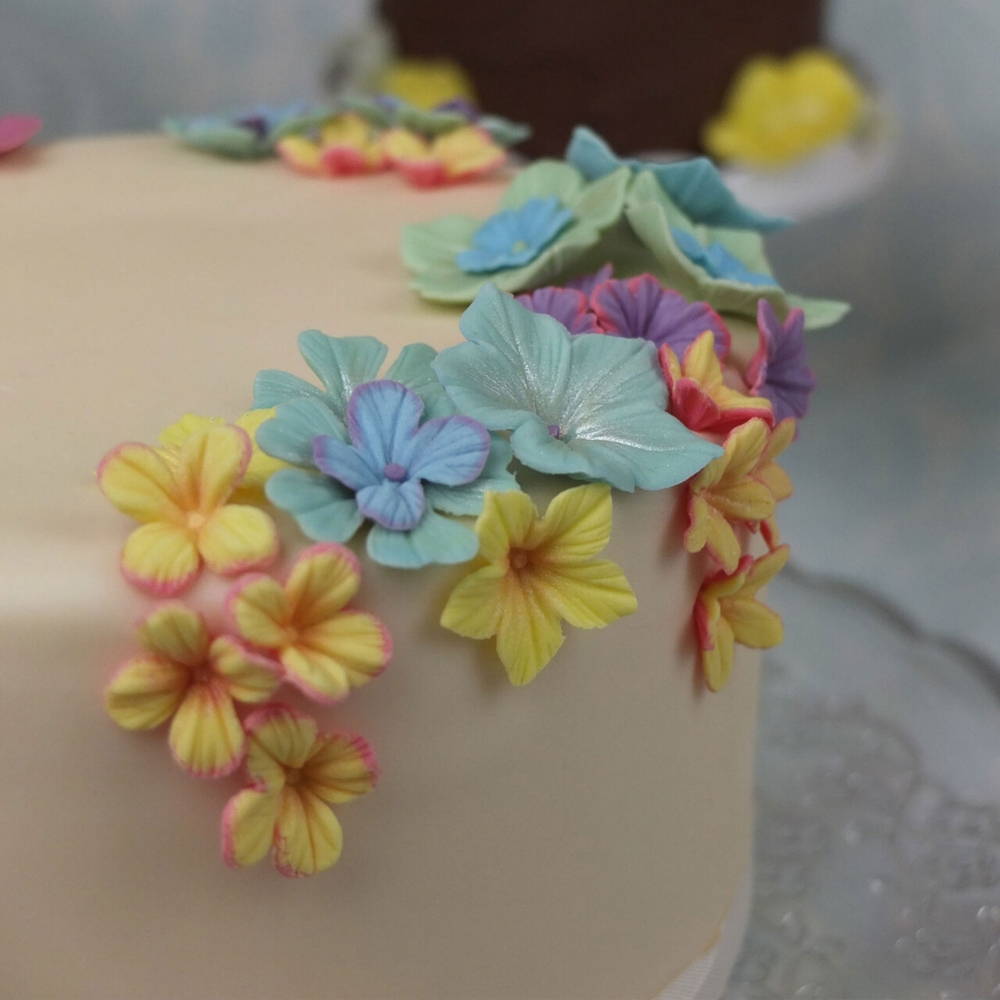 It's easy using our mould sets....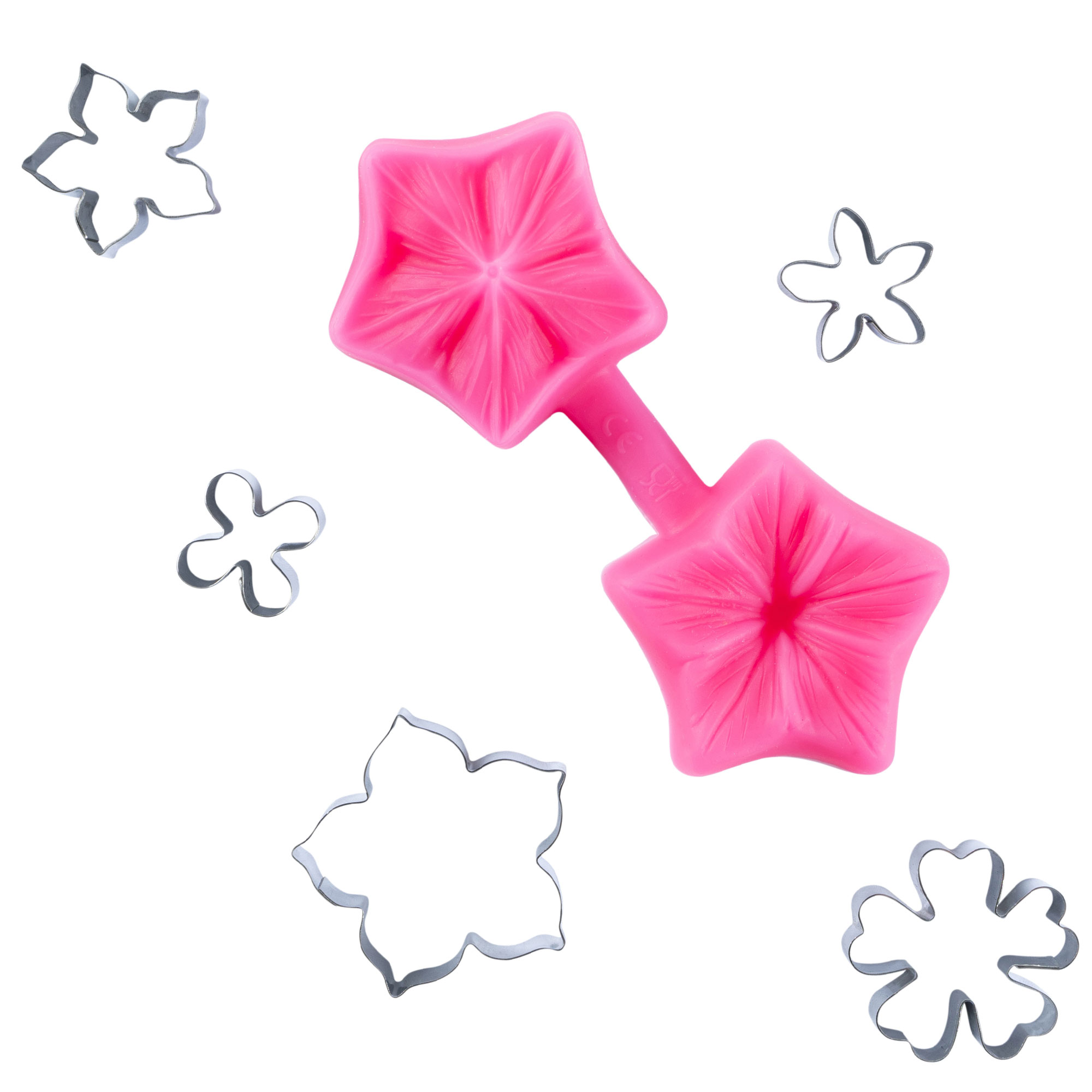 Whip up fondant flowers in no time with this easy-to-use mould and cutter set.
Super versatile, this set will enable you to make flowers for cupcakes, cookies as well as larger cakes. The petunia mould was already our best seller - We have added extra 5 cutters.
A must-have in any cake-decorator's toolkit, this handy set will make beginners look like they've been decorating for years.
Cutter sizes are from 35mm down to 15mm. Great for some larger petunia flowers but also lots of cute little flower too.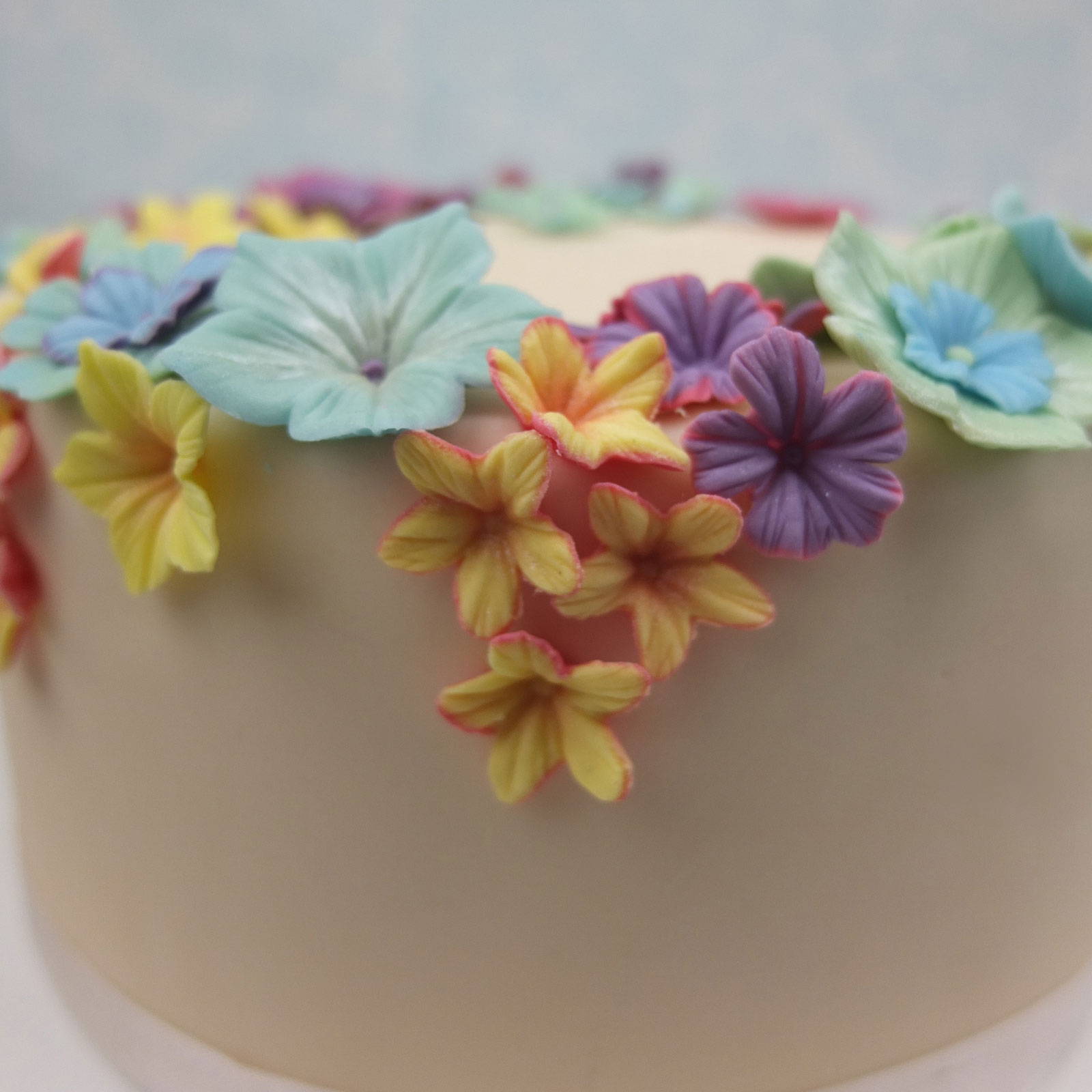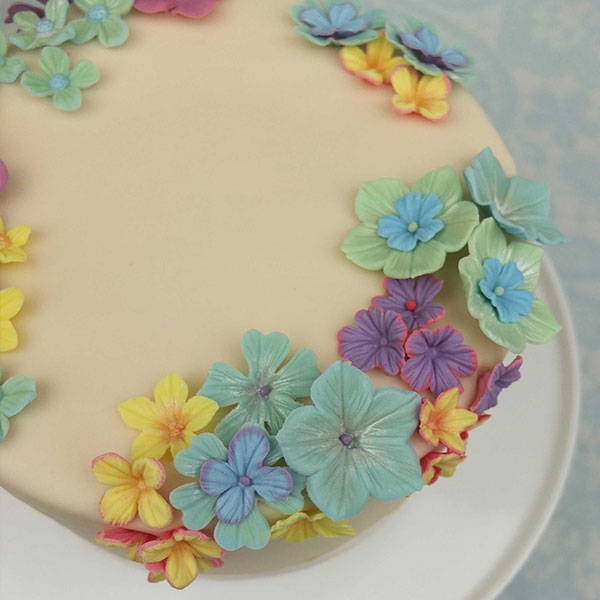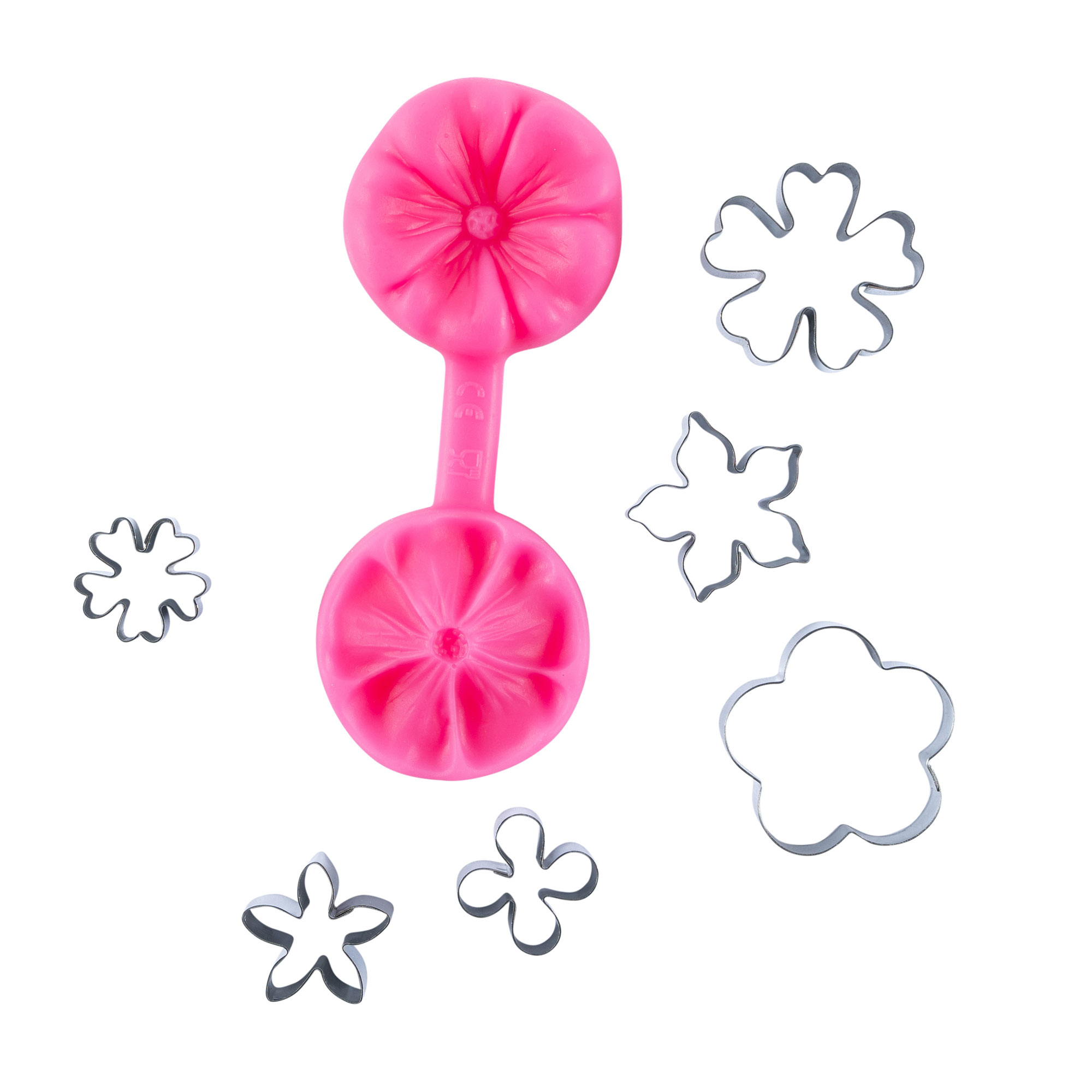 Beautiful blossoms, perfect on their own or try layering them to create 3D flowers. It's not hard to see why this set is so popular!
Just roll, cut and press your fondant into the mould to get all the detail of beautiful blossom. The set also works beautifully in clay for craft projects and saves hours of trial and error.
Whether you're just starting out or you've been decorating for years, you're sure to use this set time and time again.
Non stick silicone and stainless steel cutters.
Cutter sizes are from 30mm down to 15mm.
Clay and sugar don't mix. Please use a separate mould for your food and non-food projects.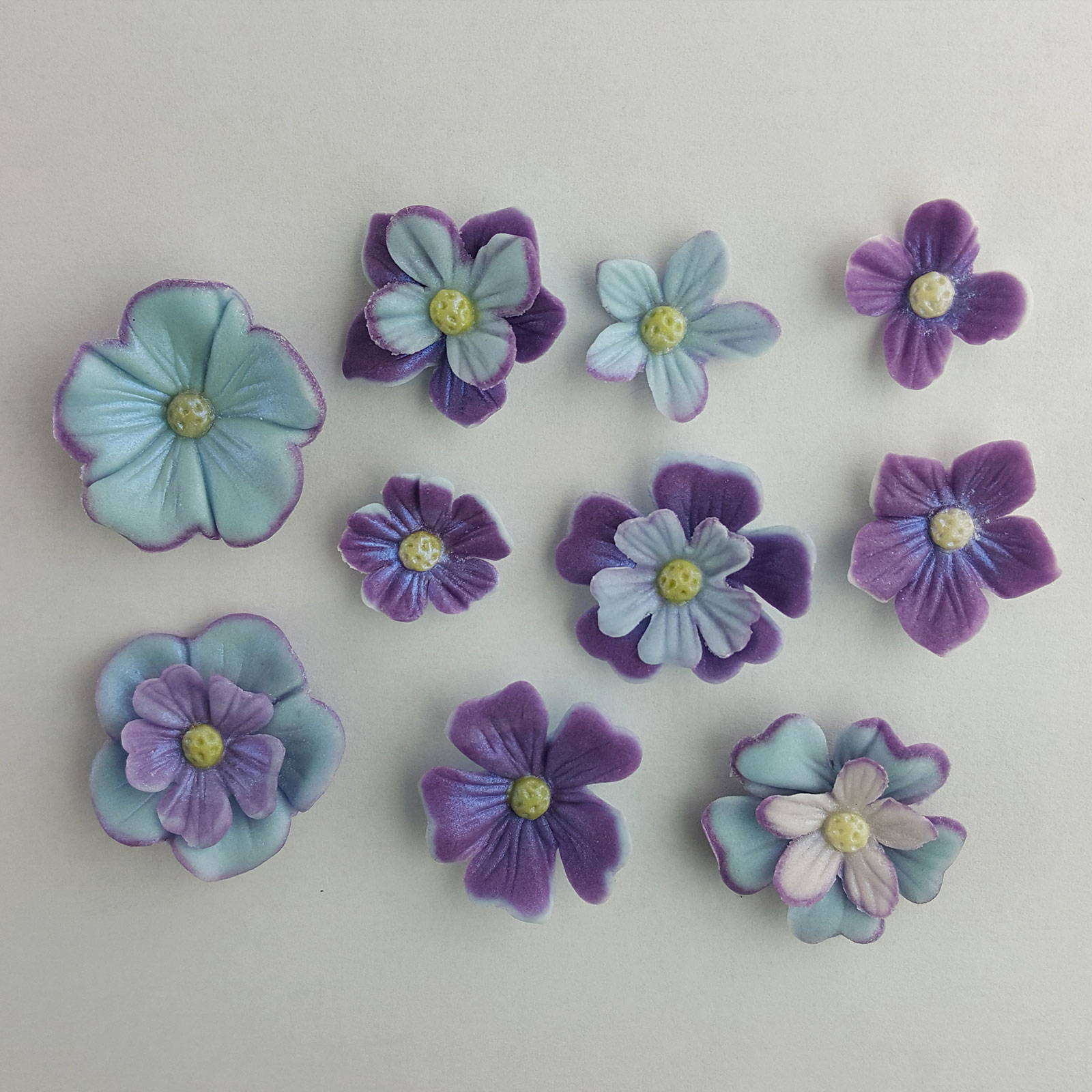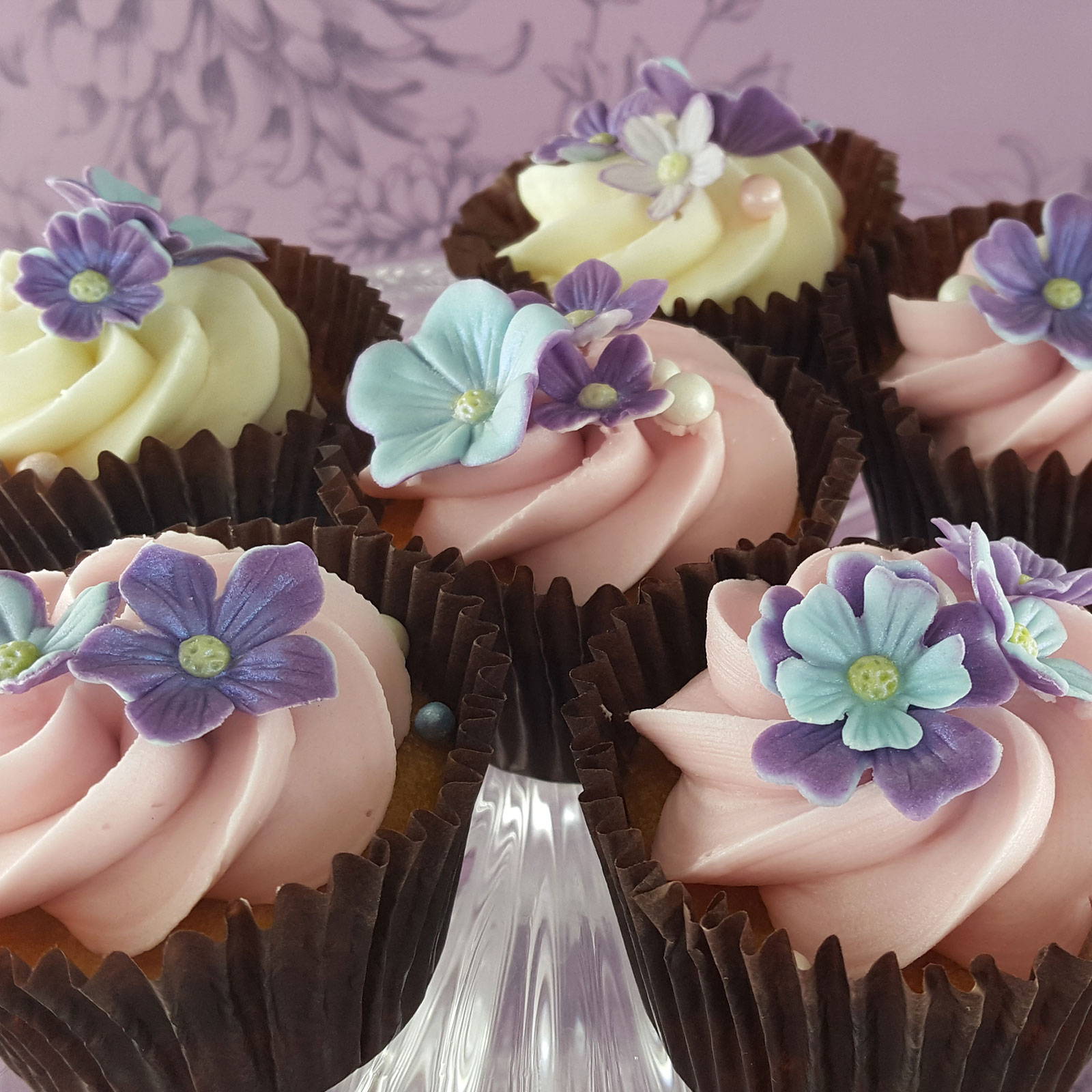 Want to know a little secret?
The cake decorators secret (I guess, not so secret now!) to creating gorgeous flowers is....... to use the correct modelling icing. I like to use mostly ready made sugarpaste or rolled fondant and add a hardening agent such as CMC or Tylose.
You can buy the icing from most supermarkets and the hardening agent from cake decorating supply stores. This hardening agent when mixed into the icing will turn your icing into an elastic, easy to work with hard drying modelling paste.
If you just use regular fondant the decorations will be too soft and sticky, they will not dry hard either...
You can also buy the modelling icing ready made in a huge selection of colours.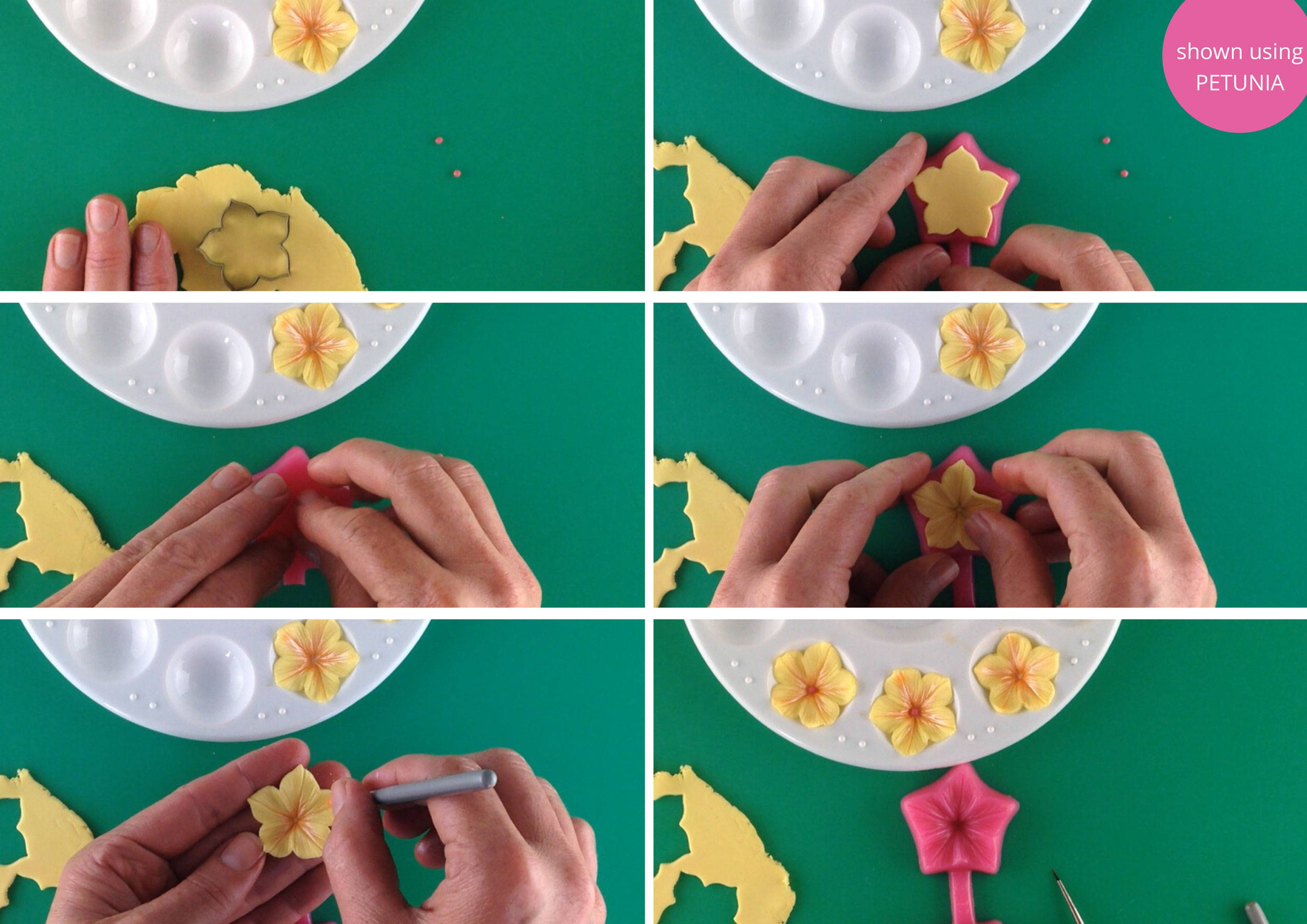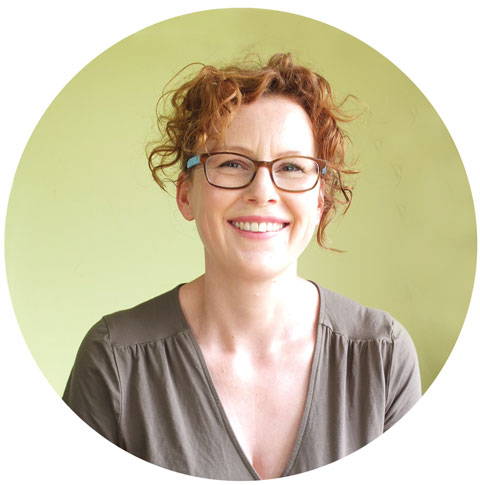 "When I first started cake decorating I felt overwhelmed by all the beautiful flowers that took so long to create and all the specialist equipment needed. I was looking at so many photos of incredible cakes and cupcakes wondering how I could learn to do that. Does this sound familiar to you at all?
I then set out to design my own range that would be suitable for all users ranging from beginners to the experienced cake decorator. Beginners love our products as they are so easy to use, experienced decorators love them too as they save so much time when making hundreds of flowers.

Louisa Russell - Blossom Sugar Art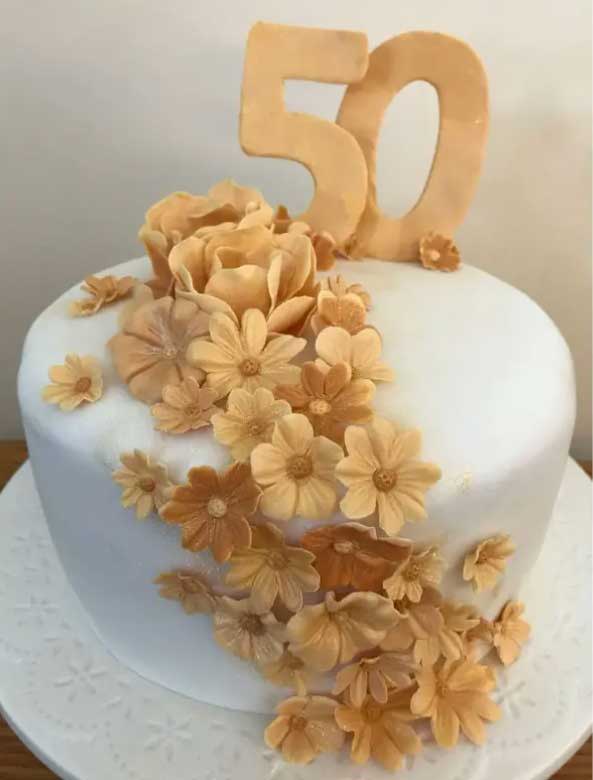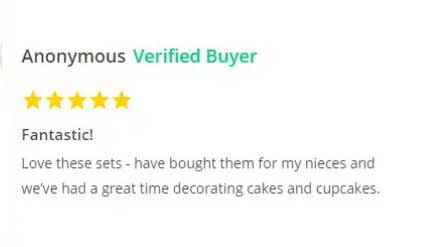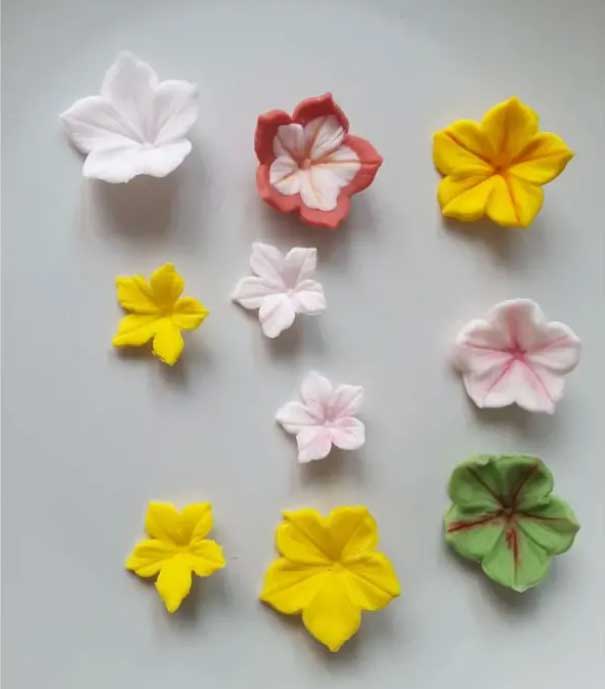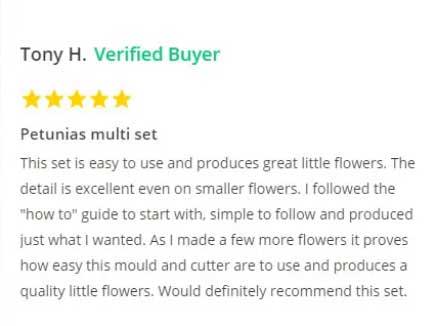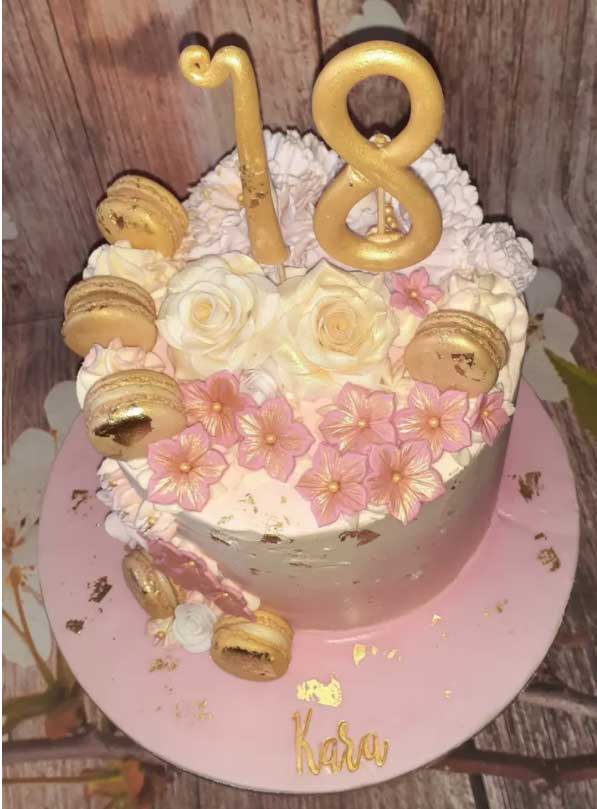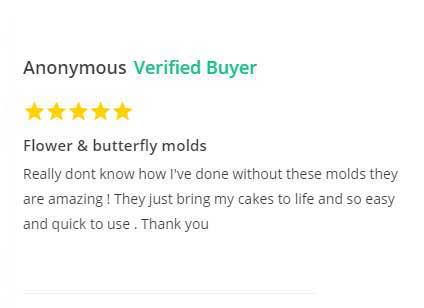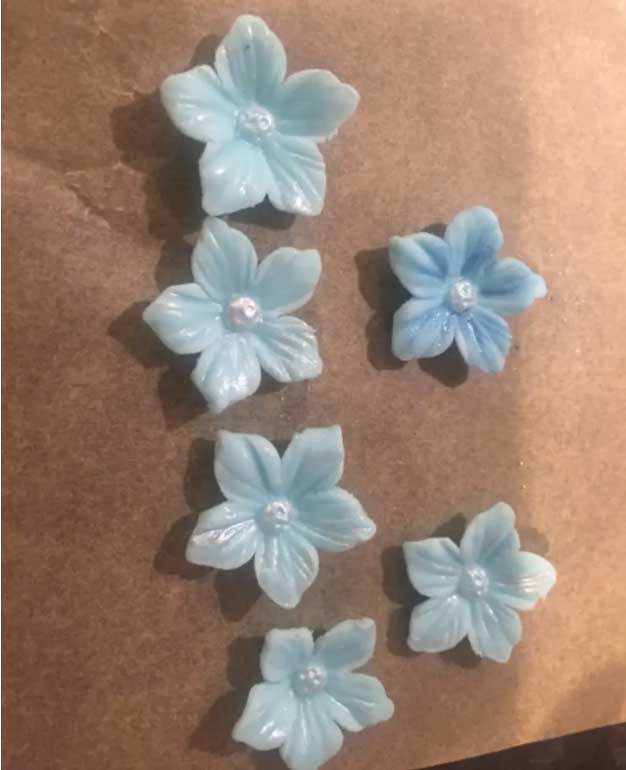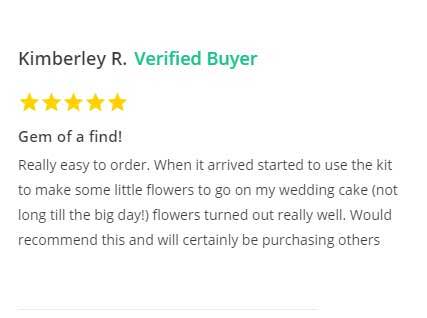 Want to see more cool flowers?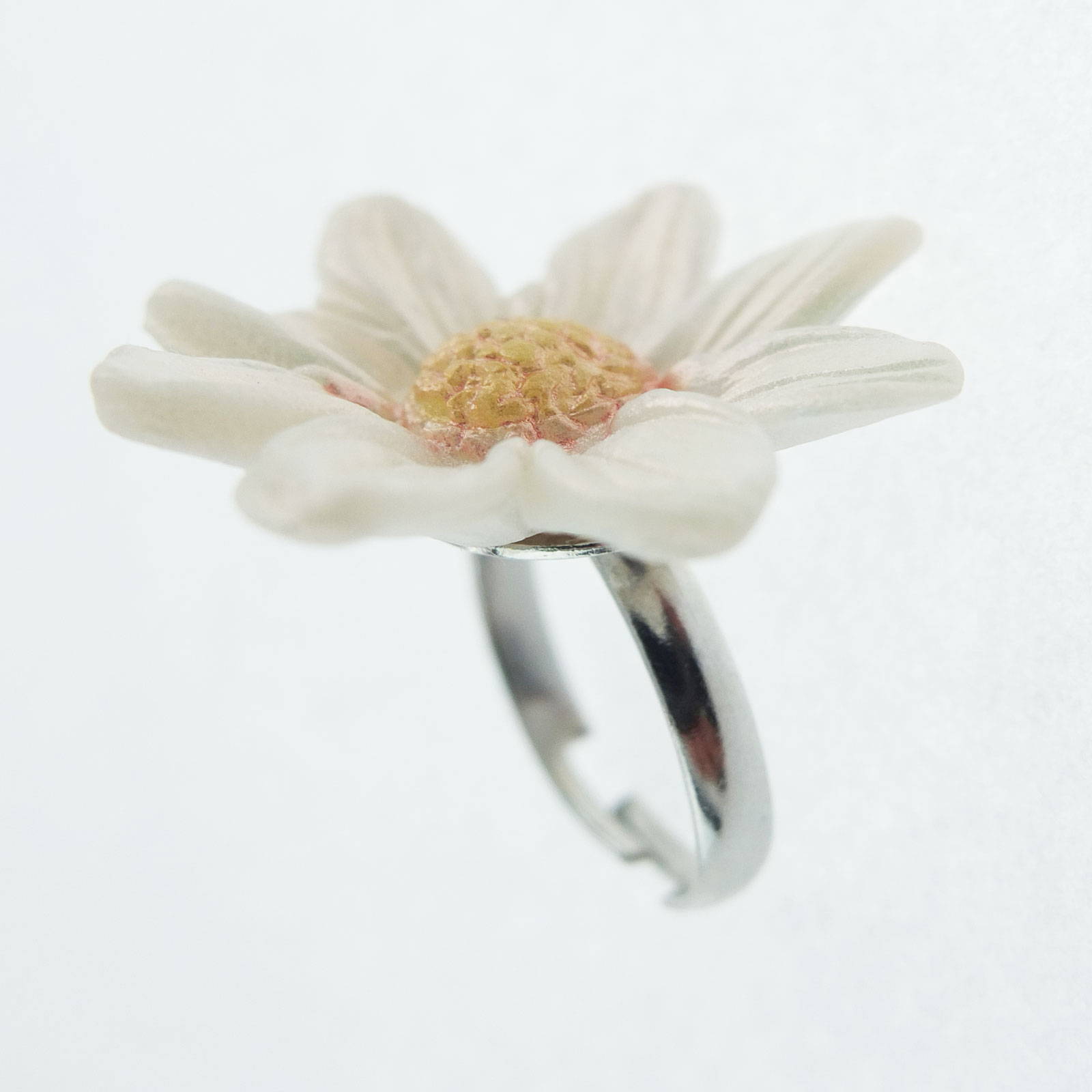 - Create quick and easy flowers in icing, marzipan or modelling chocolate.
- Original UK design.
- The two part moulds give highly detailed impressions on both sides of the icing to create a more realistic flower.
- Premium Quality - non stick food safe silicone & stainless steel cutters.
- Dishwasher safe.